Atezr P20 PLUS 20W Laser Engraver: The Perfect Tool for Unlocking Creativity
Apr 03,2023 | ALL3DP
Over the past few years, laser engraving and cutting technology has made its way into many homes, workshops, makerspaces, and small businesses across the world. Blending power, safety features, and compact design, the desktop laser engravers have never been more accessible.
For those ready to take their creativity and workshop to the next level, the new Atezr P20 PLUS 20W laser engraving machine is an appealing and affordable choice. The powerful 4-beam diode Atezr P20 PLUS can cut up to 40 mm of black acrylic, 28 mm of wood, and 0.3 mm of stainless steel sheets. With its high-powered laser, whether you're a professional or just starting on your maker journey, the Atezr P20 PLUS is the ideal choice for superior performance and precision in all your engraving and cutting applications.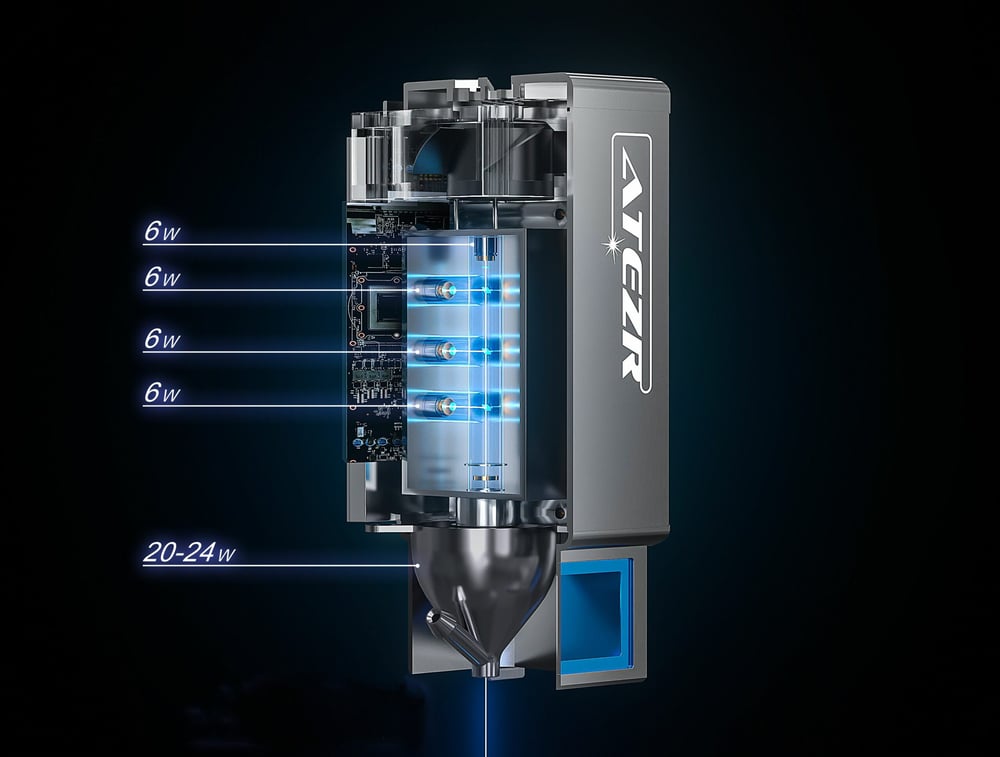 Atezr P20 PLUS: Features and Specs
The Atezr P20 PLUS is compatible with more than a hundred materials, such as various wood materials, acrylic, stainless steel, and leather. This newly upgraded engraver is equipped with four 6W diodes that compress the laser spot to 0.08 x 0.06 mm.
Atezr P20 Plus also offers an engraving and cutting area of up to 430 × 430 mm, enabling users to engrave or cut large projects. It boasts an operating speed of 24800 mm/min and brings artwork to life with a stunning resolution of up to 529 DPI.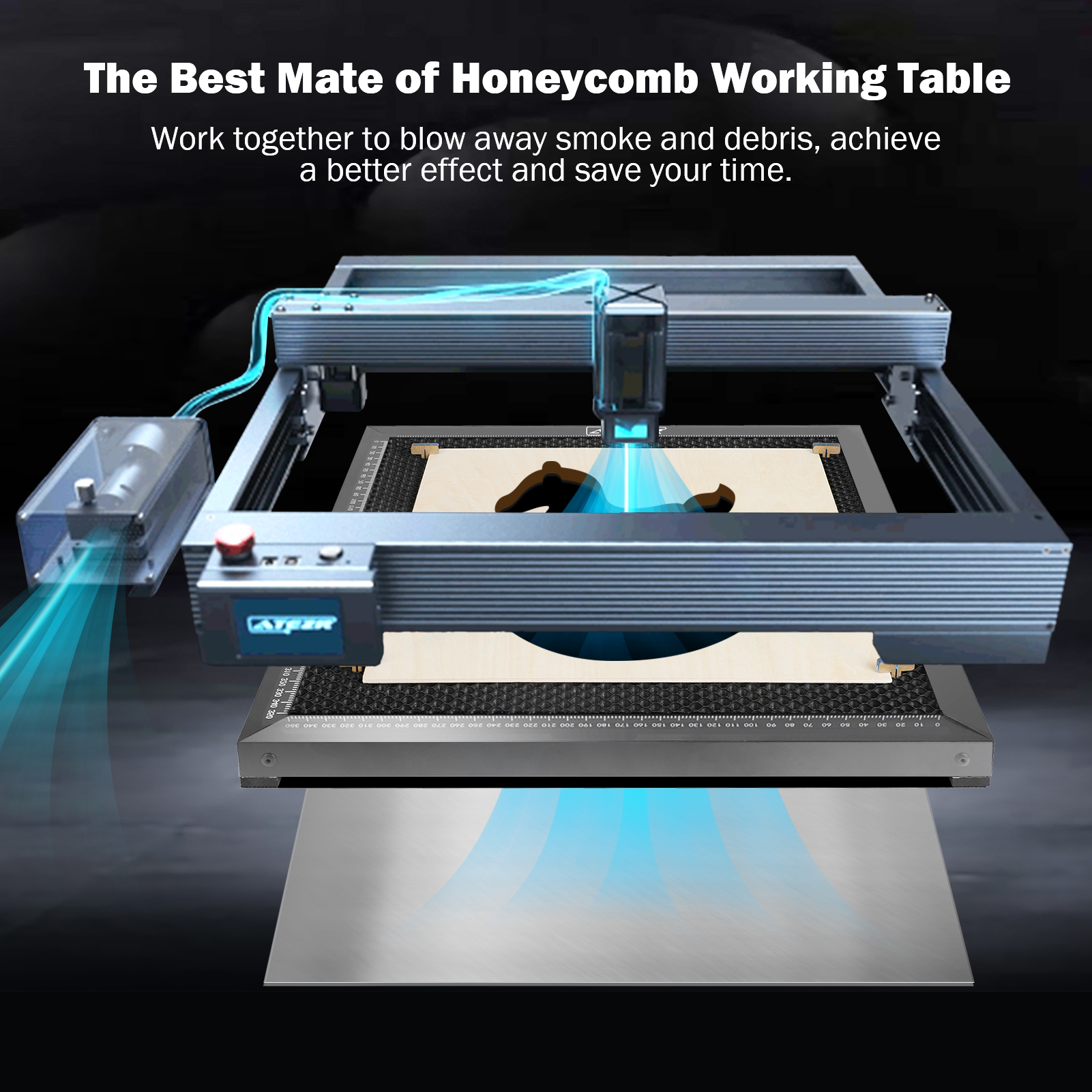 Sleek Design and Advanced Features
The Atezr P20 PLUS boasts a sleek, stable aluminum structure with a stunning sci-fi blue color and a weight range of around 200 to 300 kg. Its cutting speed is 40%–80% faster than that of standard laser engravers in the same price range. Leveraging laser sharp precision, it can readily cut 25 mm of thick wood, 30 mm of thick black acrylic, and even 0.3 mm of metal. Safety is also accounted for with a protective glass that blocks up to 98% of UV rays, preventing the cover from melting or burning and shielding the user's eyes.
Wide Range of Applications
The Atezr P20 PLUS is a versatile engraving machine suitable for designers, artisans, and hobbyists, providing incredibly high precision and accuracy to all users. Its cutting-edge technology and fast cutting speed make it an excellent choice for various projects, such as creating personalized gifts and other unique items. It also supports larger-scale tasks, such as efficiently mass-producing exquisite engravings in small workshops and factories. Its high-density laser can cut through the thick wood, acrylic, and even metal, making it a valuable addition to any production line.
Many users have praised the Atezr laser engraving machine for its ease of assembly, powerful laser, precise cutting, and effective air assist feature. Even first-time laser engraver users have expressed their satisfaction with the machine.
The Atezr P20 PLUS is available on both the official Atezr website and Amazon. There are also a variety of accessories that users can purchase and add to enhance the laser engraving experience. Let's look at some of these upgrades.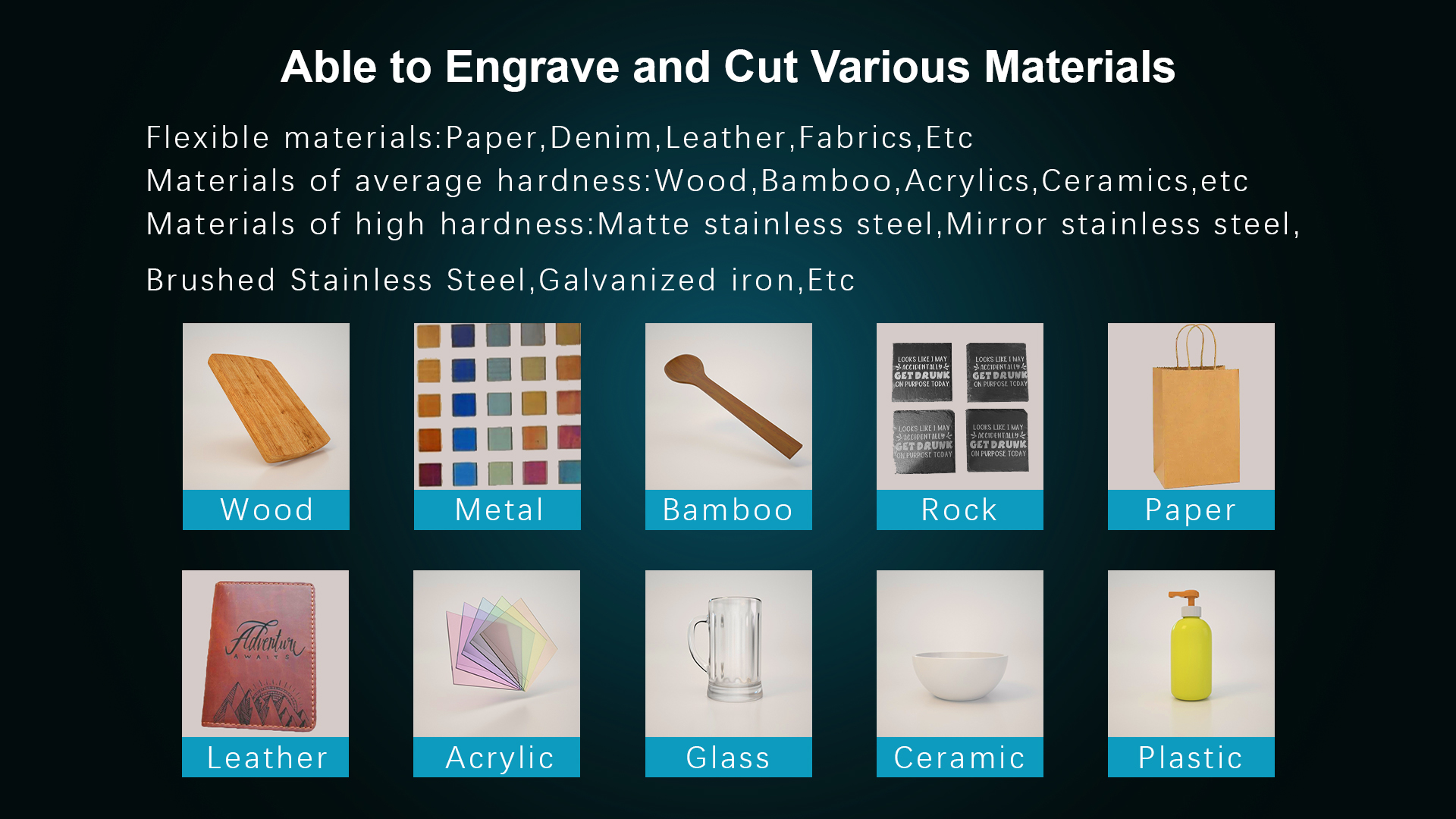 Atezr Laser Engraving Machine Accessories
Atezr KR PRO Multi 4-in-1 Rotary Roller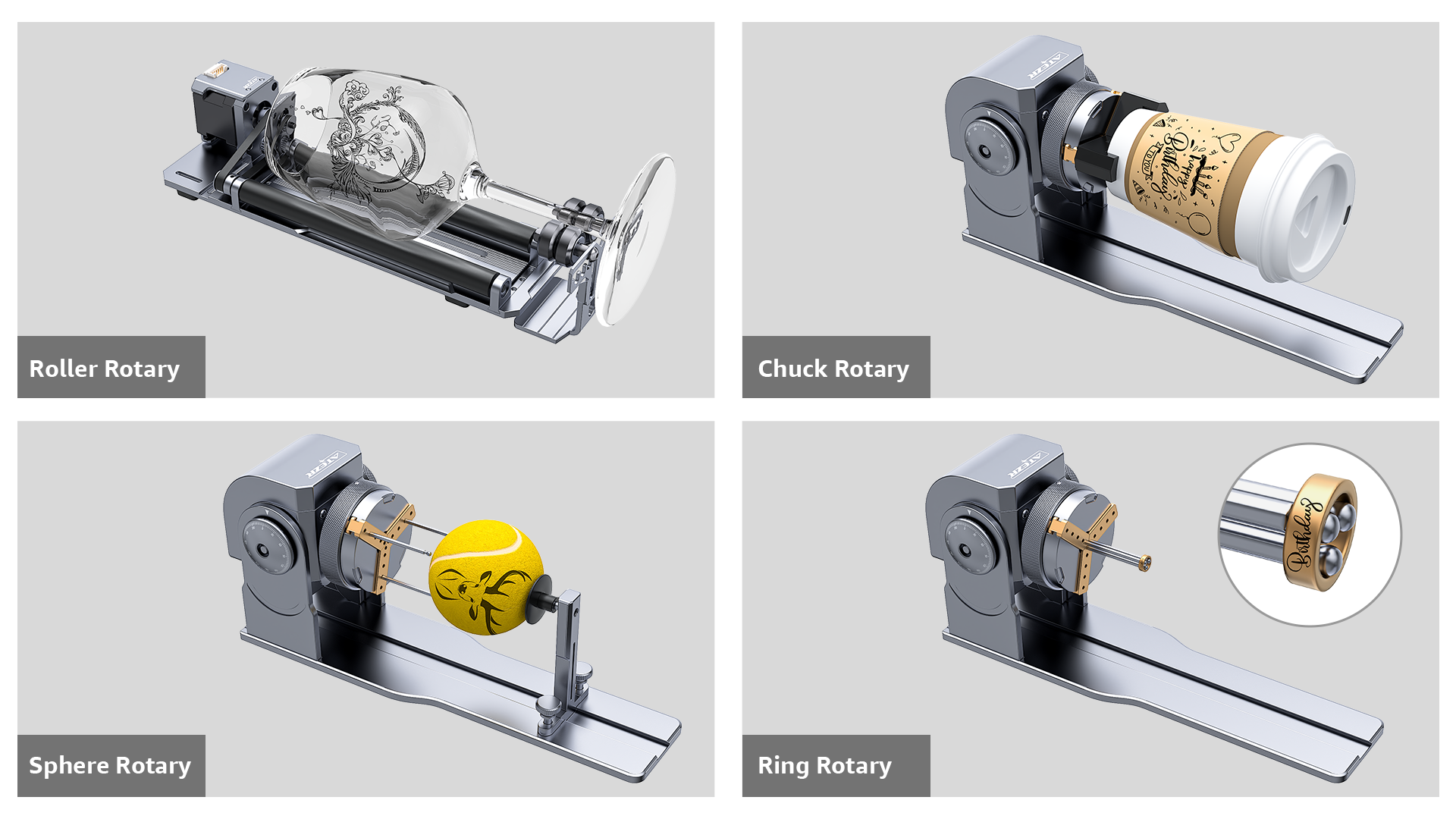 The KR PRO' s durable aluminum alloy structure supports a maximum load of 1.1 kg. With its 4-in-1 functionality, it unlocks lots of options for creative users, enabling more material compatibility. You can purchase it on the Atezr website or Amazon.
Atezr KE Extension Kit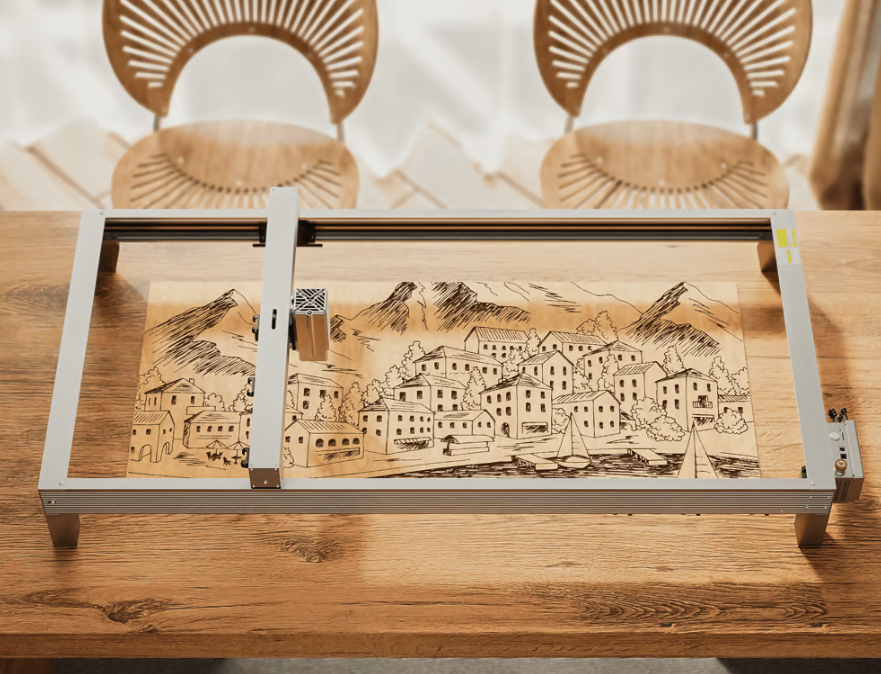 The extension kit provides a larger work area of 430mm x 850mm to meet the demands of users who require a larger work area to engrave large-scale works or multiple pieces simultaneously. You can purchase the extension kit on the Atezr website or Amazon.
Atezr AS Foldable Enclosure Smoke-Proof Cover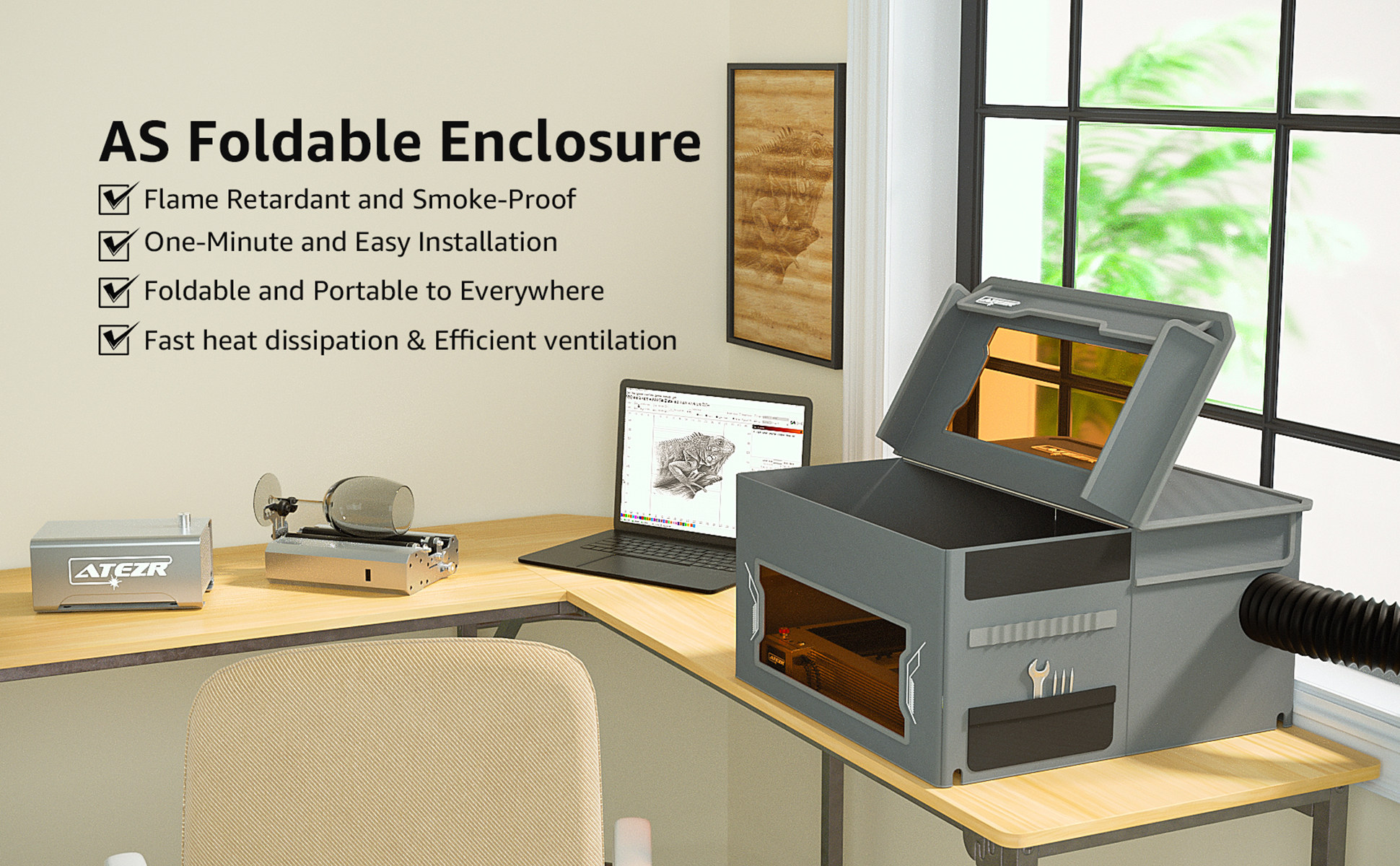 This foldable smoke-proof cover protects an area of up to 760 × 730 × 400 mm, making it suitable for even larger laser engravers. It captures and contains all smoke and fumes created during the engraving process, and its foldable design makes it easy to set up, take down, and store when it's not in use. You can purchase the enclosure on the Atezr website or Amazon.
Atezr KA Air Assist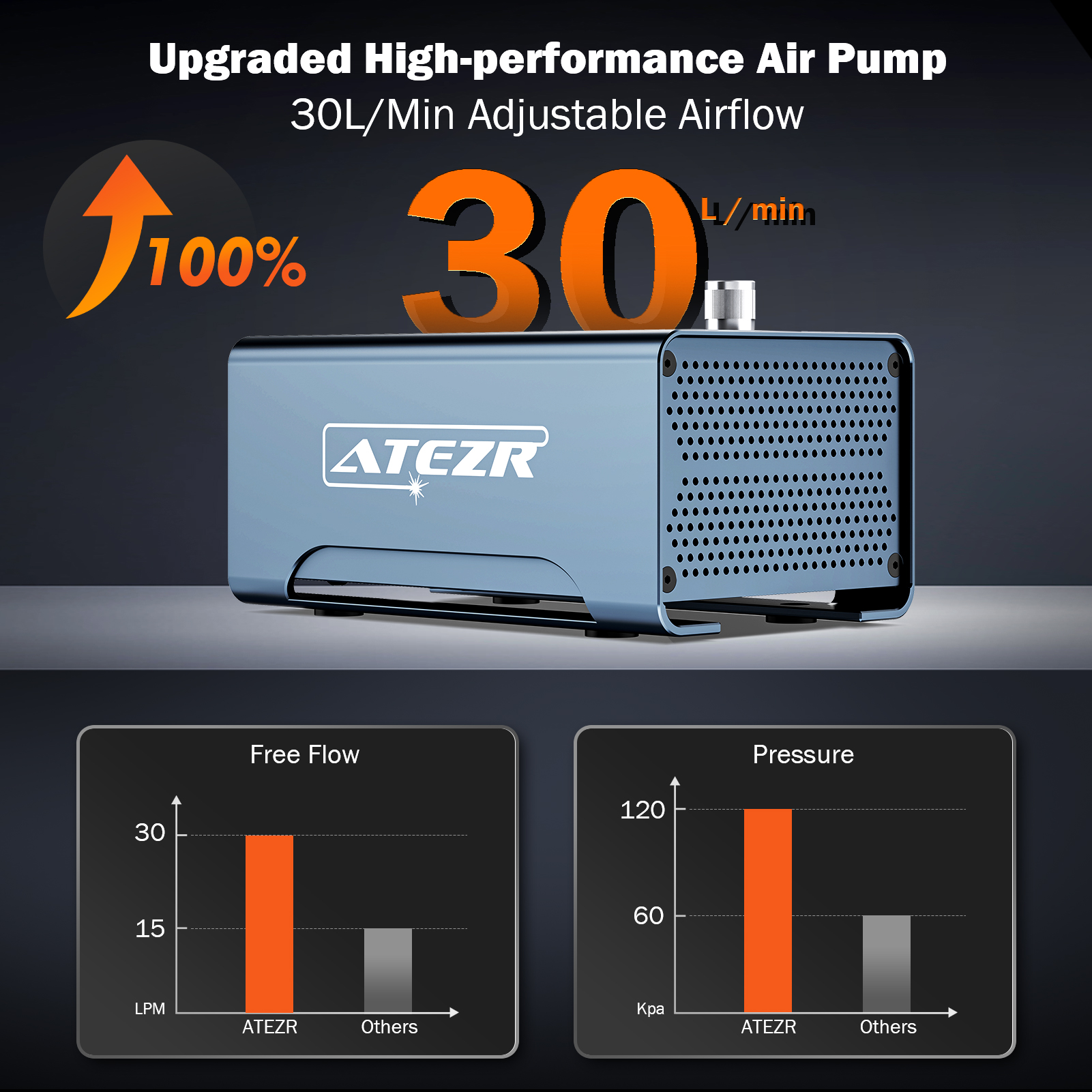 The air assist equipped with the Atezr P20 PLUS eliminates smoke and dust produced during laser cutting, lowering the surface temperature of cut objects to prevent excessive burning and resulting in cleaner, smoother edges. You can purchase the air assist add-on on the Atezr website or Amazon.
Atezr F4 Honeycomb Working Panel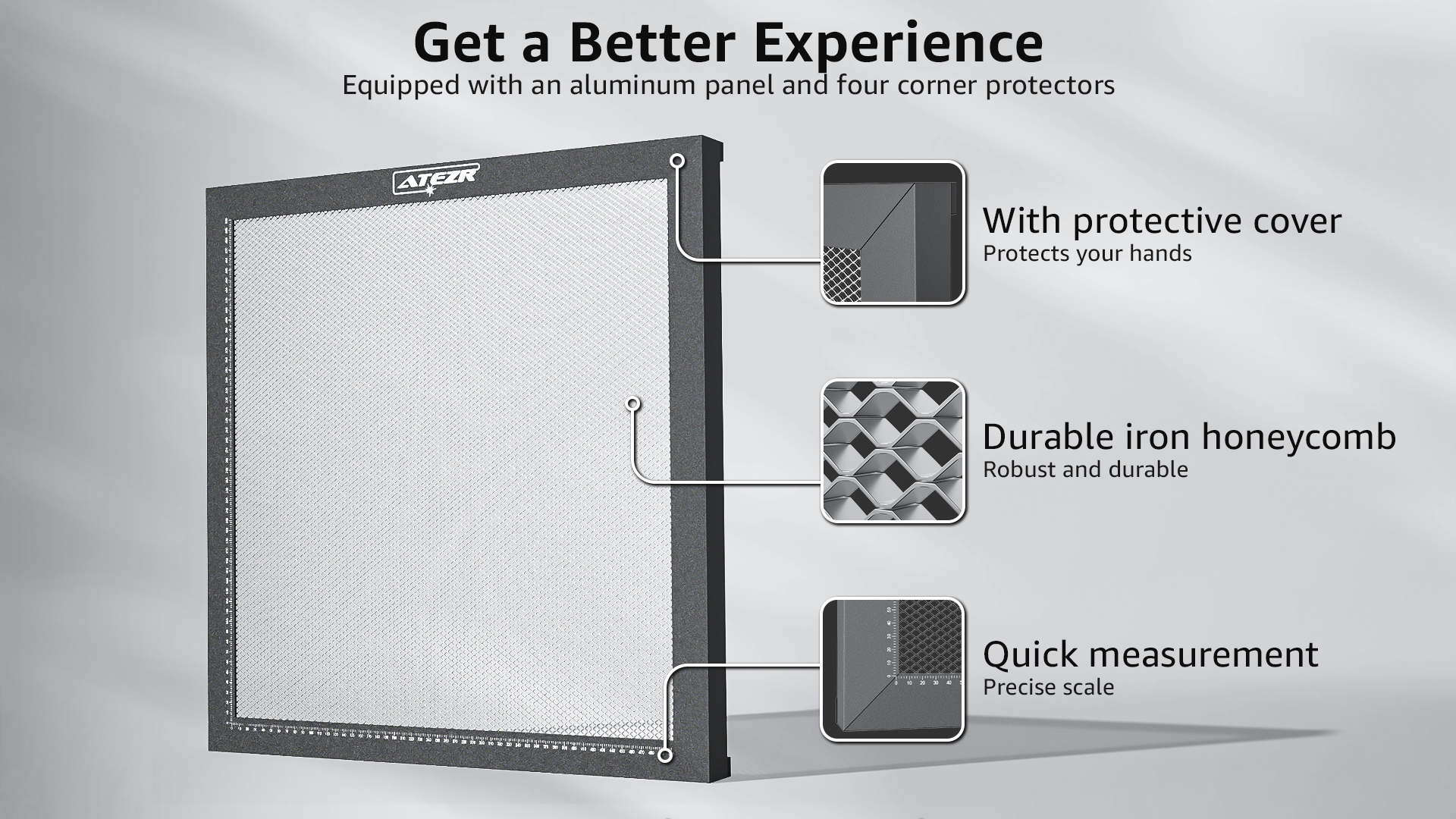 This working panel is designed in a honeycomb pattern to promote airflow, reducing yellowing and combustible factors during engraving. You can purchase it on the Atezr website or Amazon.
About Atezr
Atezr is a well-known laser technology company dedicated to breakthrough laser engraving technology. Atezr recently announced a 35W laser engraving machine, but the manufacturer has gone back to the drawing board and returned with another innovative machine. After redesigning and upgrading the machine based on customer feedback, the Atezr team is planning to release the second-generation laser engraving machine next month.
Source From All3dp
Comment